We are huge fans of Tim Westergren, who wrote the textbook on scrappy startups having founded and led Pandora through the tech implosion of the early 2000s. Doing everything to keep Pandora alive, from convincing employees to defer salaries, to maxing out personal credit cards, Tim's vision of a Music Genome Project (US Patent 7,003,515) ultimately proved immensely valuable. But that was a decade ago.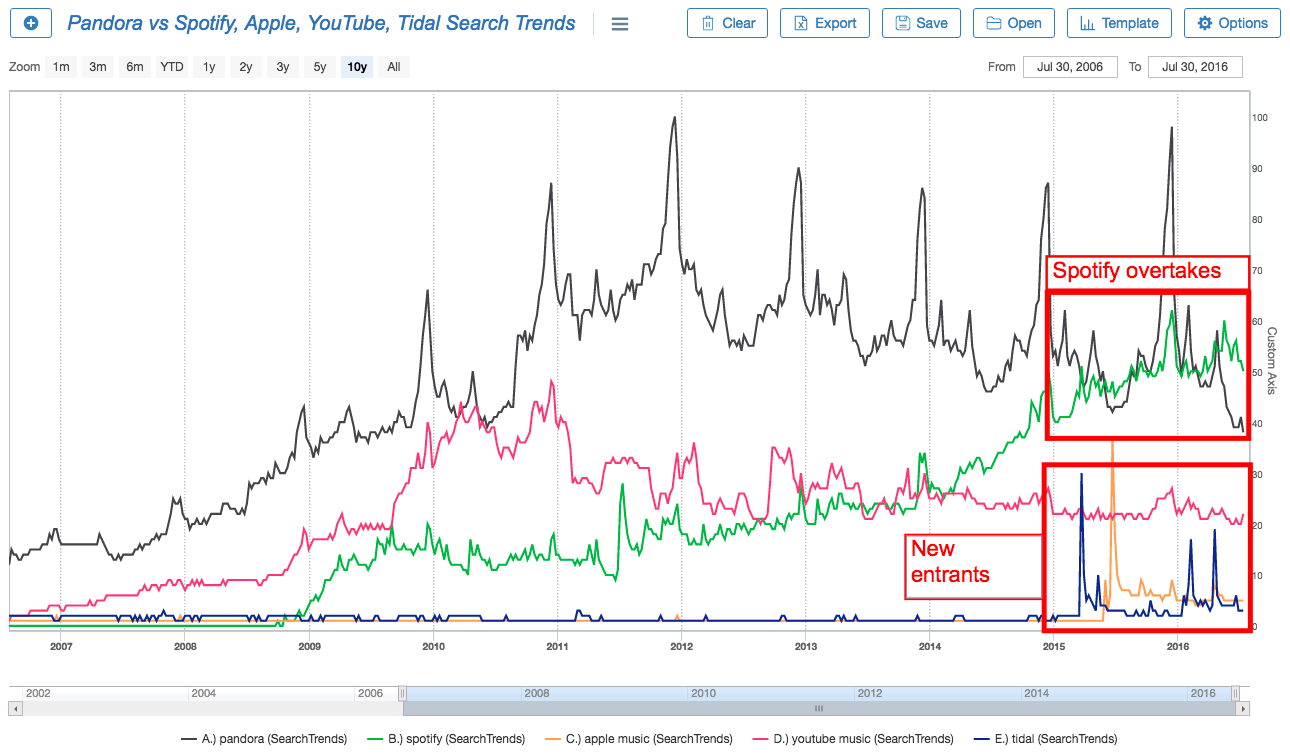 Since then, huge competitors from adjacencies like Apple ($AAPL) and Youtube ($GOOGL), well funded entrants like Amazon ($AMZN), to startups like Spotify and Tidal, have waded into the space with new technology. Spotify today was the subject of fresh discussions around an $8bn IPO while Pandora languishes at a $3bn market cap. A combination of 1) a subscription-based business model, 2) on-demand listening and 3) curated discovery has proven extremely successful and has presented a serious threat to Pandora's lean-back, low ad load, passive listening model.
Tim has returned to rescue Pandora once again. Pandora's pivot is 6 years too late, but late is better than never, and they are now pulling out all the stops. In this post, we show:
How the Street has gotten Pandora's modeling so very wrong – and is still doing it!
How Pandora is ex growth in users and in technology
How to track Pandora on operator metrics using our Mosaic product and

ask the right questions

How to import custom data sets into our Plotter and

answer

those questions
Put your favorite playlist on, and let's begin!