We recently introduced an enhancement to our document markup functionality: Sentieo Capture.

Within documents in Sentieo, you've had the ability to highlight, annotate, and tag your colleagues within important passages of text. Oftentimes, you've also come across important graphics such as charts or tables that you may have wanted to collect and save.
With Sentieo Capture, you can now:
Capture any portion of a document (such as a capex breakout slide from a company's investor presentation).

Mark up the capture with shapes, arrows, and lines of text.

Save the captured area as an image (along with the source document) directly into your Notebook.

As with highlights, you can also add label(s) and annotations to your captures.

Why Should I Use Sentieo Capture?
While performing a deep dive analysis on a company, investment professionals are likely to face information overload, which can make it challenging to effectively manage all the information being consumed. Ultimately, effectively managing information and data becomes one of the key skills of a successful investment professional:
How do you collect information snippets from the documents you are reading, and then create a summary report?

How do you record the link (URL) to remember the source of the document along with your information snippet?

How do you organize the information you've collected so that you can easily retrieve it at a later time?

When collaborating with others on your team, how do you efficiently share and update this information?
You have probably used various tools to tackle these questions, including the Windows Snipping Tool, MS Outlook, MS Word, MS OneNote and Evernote. These are all great tools and have their own particular strengths, but they do not solve the a major problem in the investment professionals' information capture flow: having to source, organize, remember, and be able to retrieve your research.
At Sentieo, we are building features to replace the fragmented information capture workflow to become a one-stop solution for managing, sharing, and retrieving the information you've gathered on a company or topic. That way you can come up with a meaningful conclusion using all of the information you've gathered, and not just bits and pieces. In this post, we'll nudge you into trying a slightly different approach when doing your company research in Sentieo.
How Do I Use It?
The Capture feature can be triggered via the photograph icon located in the upper-right corner of the document that you are viewing. There is no real setup required other than making sure that you have installed the Sentieo Chrome extension, which you will be prompted to do if it is not already installed.
To enable capture mode, simply click the "Capture" button on the toolbar while viewing any document within Document Search or your Notebook:

Begin your capture by selecting the area you would like to capture and clicking and dragging: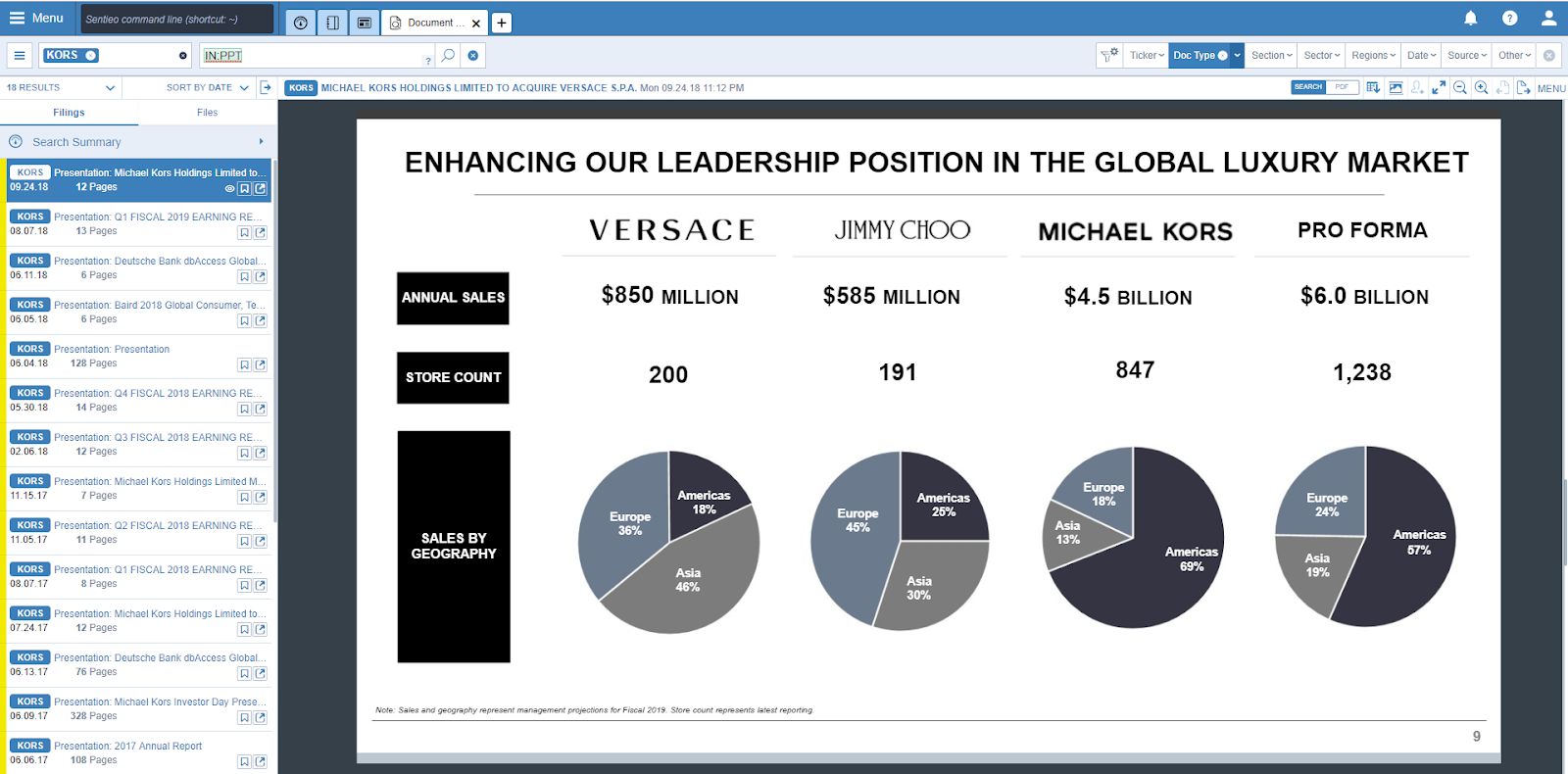 A new screen with your captured area will appear, allowing you to:
Name your capture

Mark up your capture with the annotation tools menu

Copy to clipboard, e-mail out, or save the image to your computer

Add a label or annotation to your capture

Save or discard your capture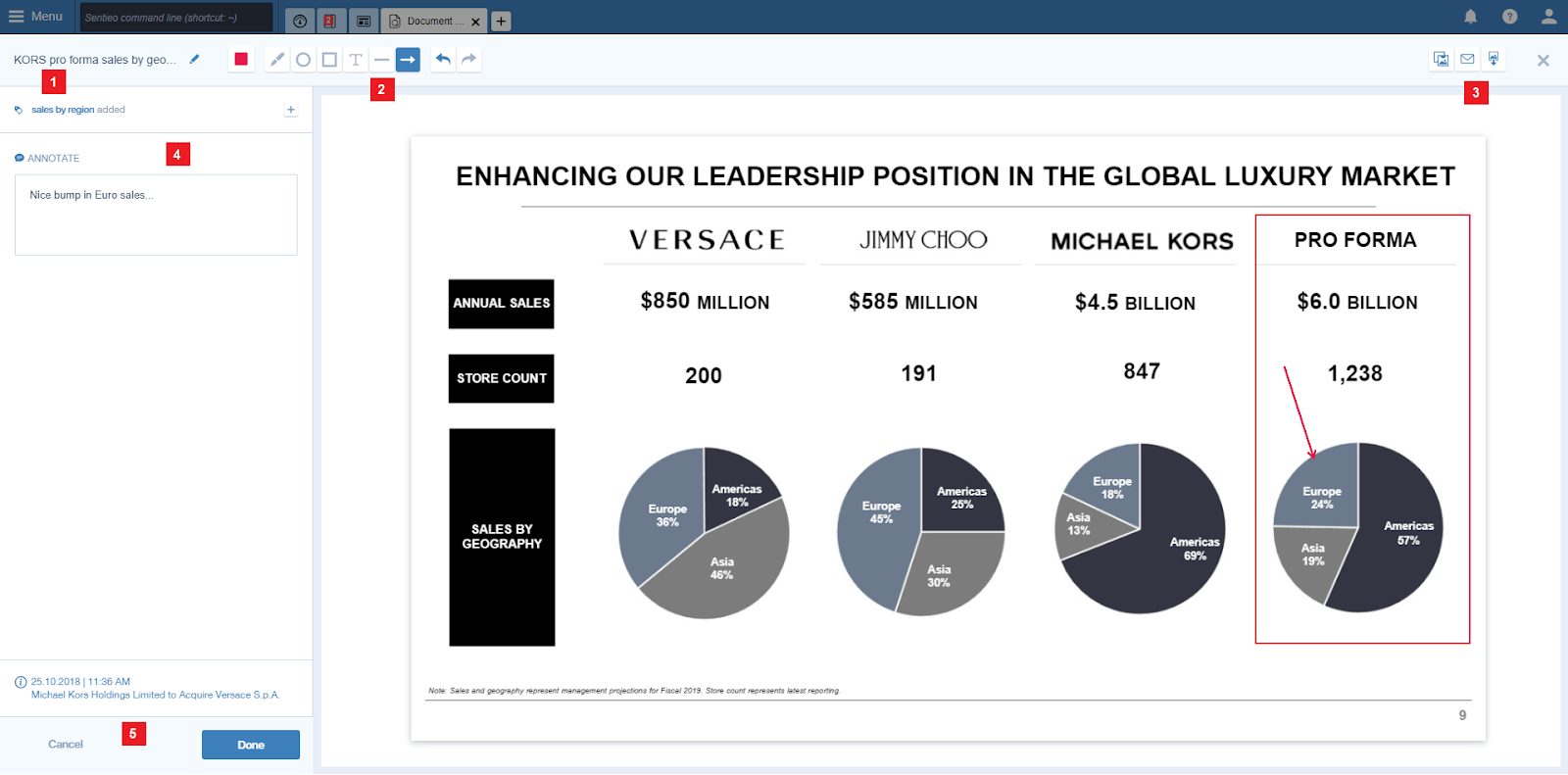 Where is this information being stored, and what can I do with it?
All of your bookmarks, highlights, annotations (and now captures) are also stored and searchable within your Sentieo Notebook. This also means that your information is available from any computer with Google Chrome and an internet connection.
Like highlights, all of your captures are automatically sent to your Notebook and populated with the source document title and filing date, any relevant company tickers, and any labels and annotations. This automatic tagging makes retrieving your highlights and captures a breeze in the future.
Additionally, you can share selected research with the rest of your team and people outside of Sentieo. You can also view what others have shared with you.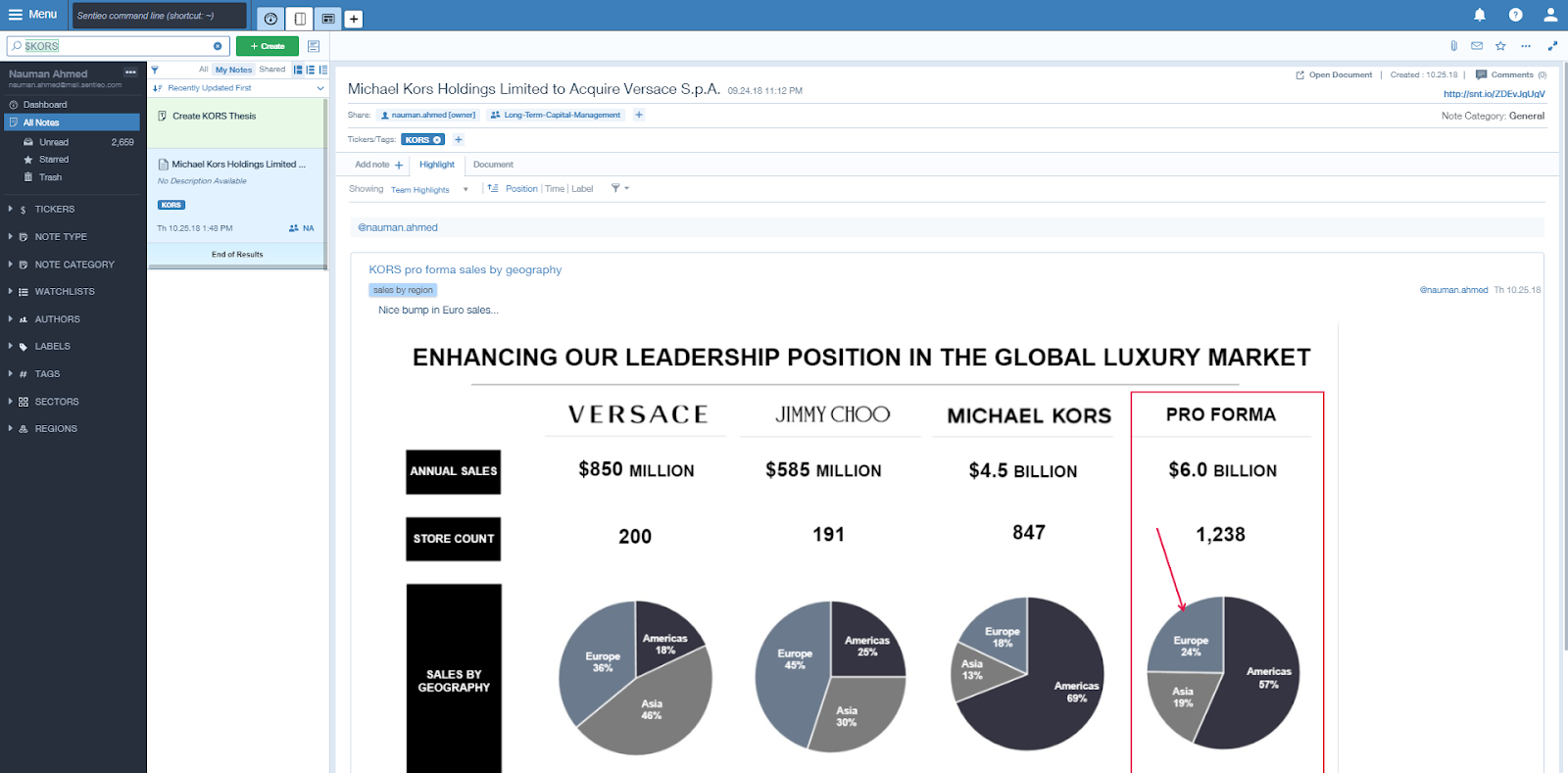 We hope that Sentieo Capture saves you more time and keeps your research more organized. Give highlighting and Capture a try; you won't want to do your Sentieo research without it! Please message us via customer support chat, or email nauman@sentieo.com with any feedback on the functionality that you would like to see added to the new capture feature! Haven't used Sentieo yet? Get a free trial.