The most important aspect of a financial research process is how quickly and confidentially an analyst can get to an investment thesis, market analysis, or corporate strategy recommendation that comes out of the process. Unfortunately, legacy financial document search vendors are failing to recognize this. Instead, they simply push the idea that they are improving how you search for documents.
In this post, we'll outline 3 key questions to ask your legacy document search vendor before you commit to another year of using their platform. To find out the other 2, download the full visual whitepaper.
1. Why do they make it so hard to get to actionable data?
The data that analysts need to build an investment model or competitor/market analysis model is typically buried in a variety of places across filings, transcripts, and presentations. Data such as product-specific growth data, wage inflation estimates, or C-suite compensation packages are all in separate tables or in text format within these documents. With legacy search vendors this means your high-value analysts spend hours copying and pasting or doing data entry work, instead of building their models.
With Sentieo we make it easy to get to actionable data:
Table Explorer delivers the ability to extract data points from all of the documents searched, but also helps analysts build multi-year tracking models by bringing together data from historical documents. This dramatically reduces the time spent on manual, low-value work.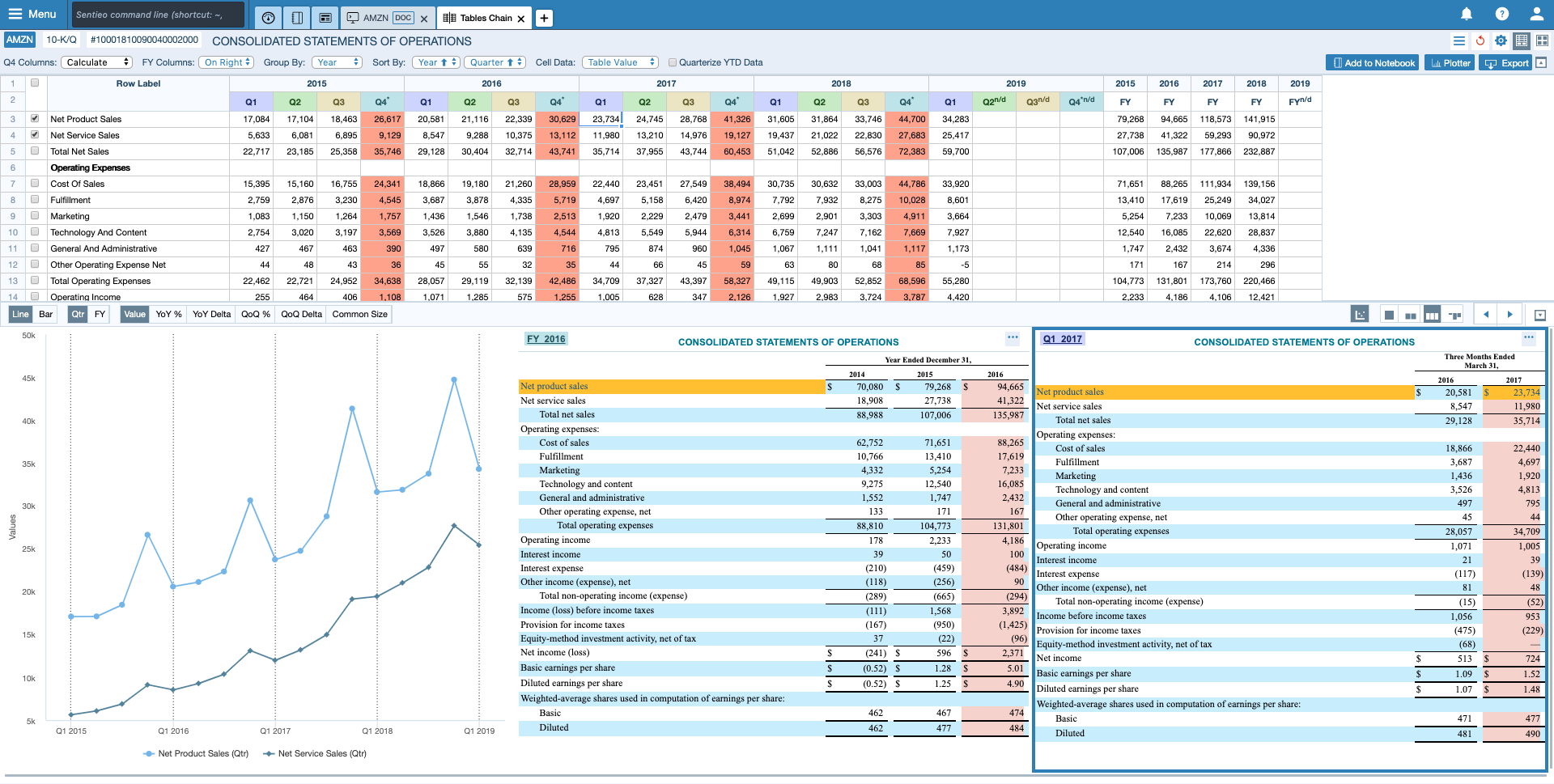 Analysts can visualize trends and plot their new dataset with a couple of clicks, further cutting the time from search to insights.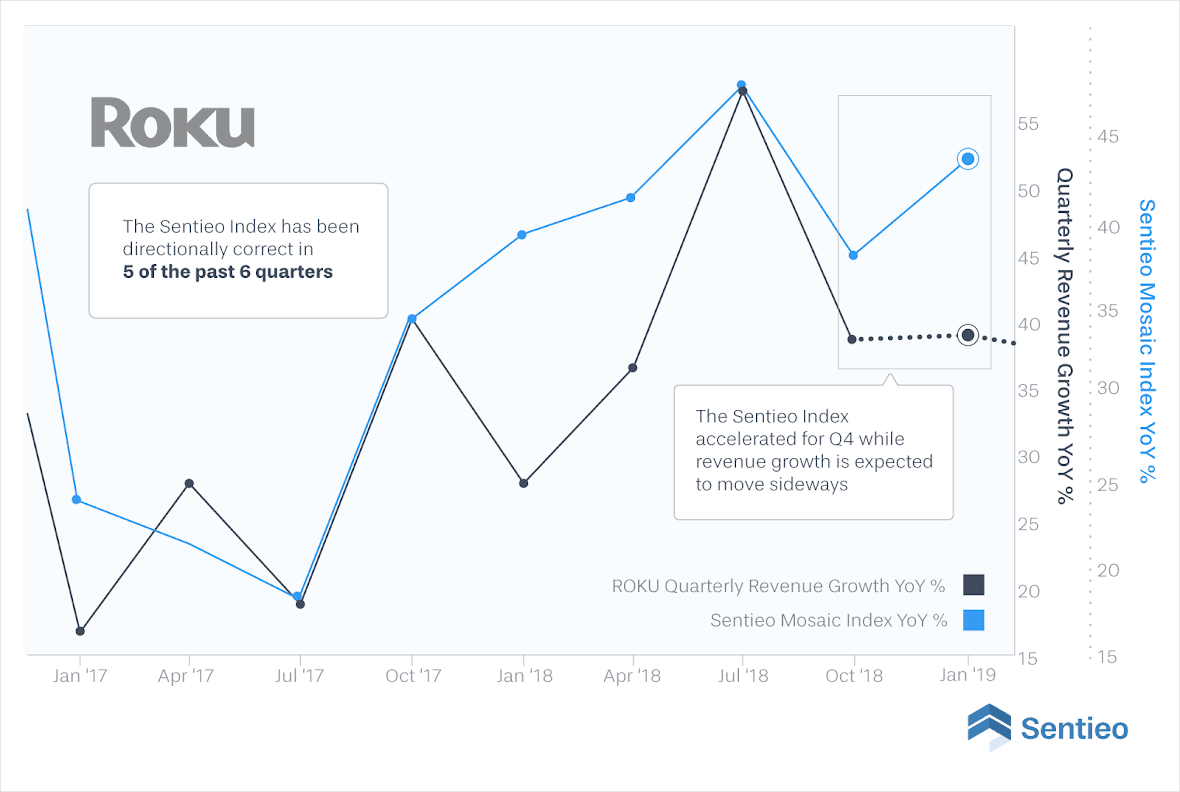 2. Are they really delivering on AI that helps your analysts get the information they need?
Financial research platforms and search tool vendors have made a significant number of claims to be using AI to drive innovation in their platforms. However, as you make a long term commitment to a contract, it is worth asking whether they have delivered on these claims:
How many engineers are working on features that actually reduce the time spent by your analysts finding what they need? This is a proxy for understanding whether they are delivering on their AI promise or just "AI washing" their product.

What specific features have come online in the past year, and what is planned for the next year that uses AI to improve the productivity of your team?
Sentieo has made use of AI to directly solve financial research problems:
Over 75 engineers work on our platform, the majority of whom are working on features to support the analyst research process. One legacy vendor, Alphasense, has just 30 engineers (Source: LinkedIn May 21st 2019)

In just the past 6 months, Sentieo has delivered:

Table Explorer to automate the process of extracting and chaining data together directly from filing documents

NLP-driven synonym system, with thousands of synonym groups and the ability for users to request more

Contextual search, allowing users to search content in specific sections of filings or on attributes. For example: whether a CEO mentions a specific topic in a transcript

Search autocomplete, search within a search, and ever more Boolean operators.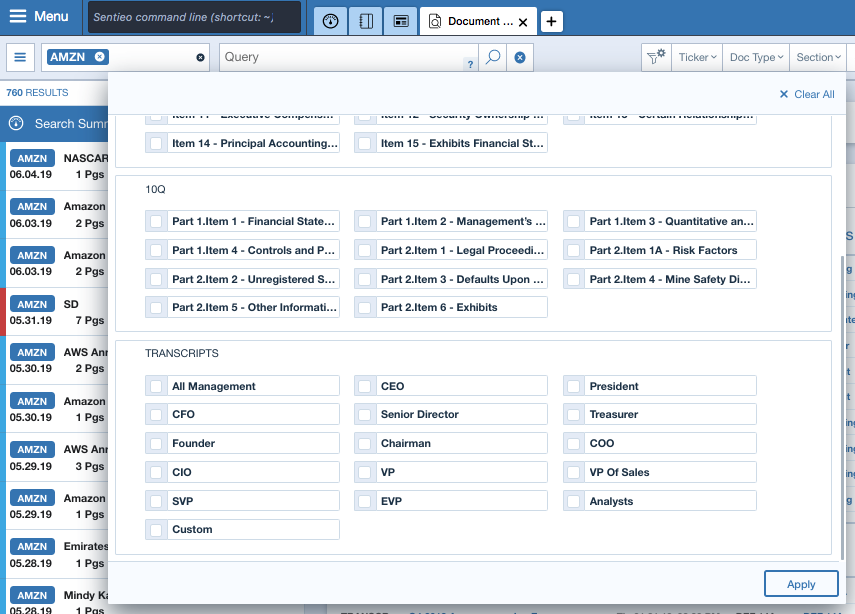 3. What is more important: the number of documents a search returns, or the specific data or insights an analyst is looking for?
More search results do not mean more alpha: better search results mean more alpha.
Many search vendors will cite the number of documents that they will return from the platform as a competitive comparison, without acknowledging that they are comparing standard settings instead of platform capabilities.
However, what is most important is how quickly an analyst can get to the specific information they are looking for. Traditional search providers will tell you how many times a search term appears and how that has changed over time, or provide filters that are more suited to an online shopping experience, but will not make it easy to get the actual data or document you are interested in.
Sentieo accelerates the process of getting to relevance with:
Search analytics that allow analysts to rapidly hone in on the most relevant set of documents or data based on attributes like ticker, industry sector, geographic region, or market capitalization. This dramatically reduces the time they spend searching through documents, and allows them to focus on building their investment or strategy thesis.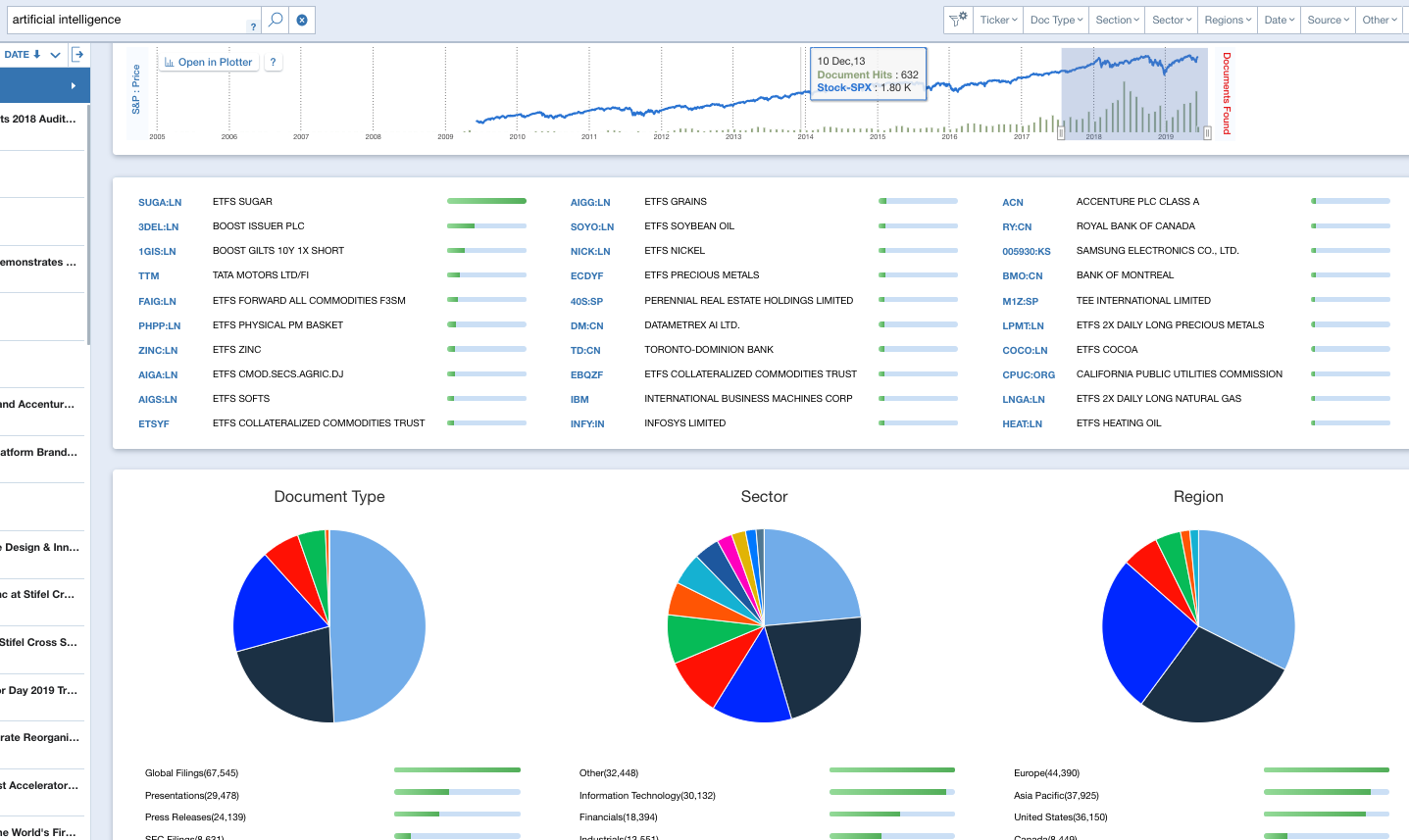 To find out the other 2 questions to ask your search tool vendor, download the full visual whitepaper.
To try Sentieo for yourself, request a free trial here.