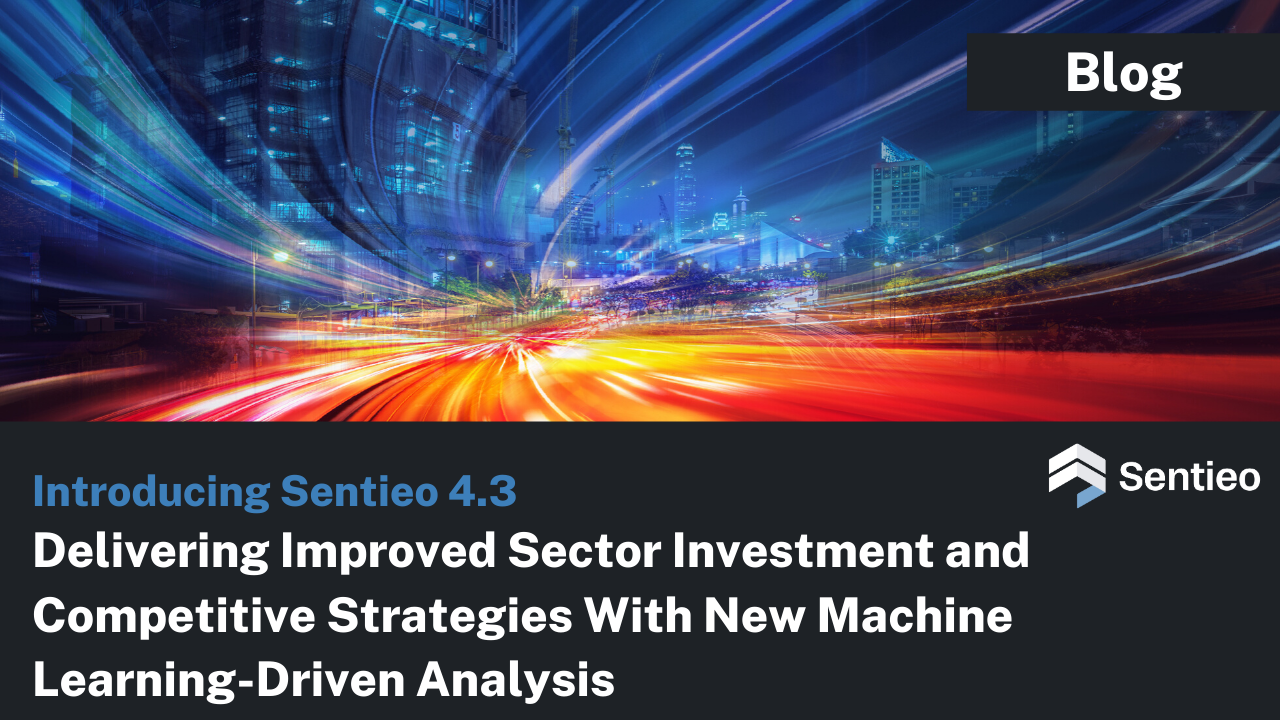 We are excited to announce the availability of our latest platform release, Sentieo 4.3!
This release includes powerful new NLP and machine learning-driven features that enable institutional investors and corporate analysts to discover deeper insights about their coverage areas or competitors.
NLP Topic & Sector Heatmap
The evolution of Sentieo's NLP Smart SummaryTM sentiment analysis technology, NLP Topic & Sector Heatmap expedites the process of uncovering insights from transcripts by making it easy to quickly understand sentiment and business drivers for an organization, or across a peer group of companies, over time.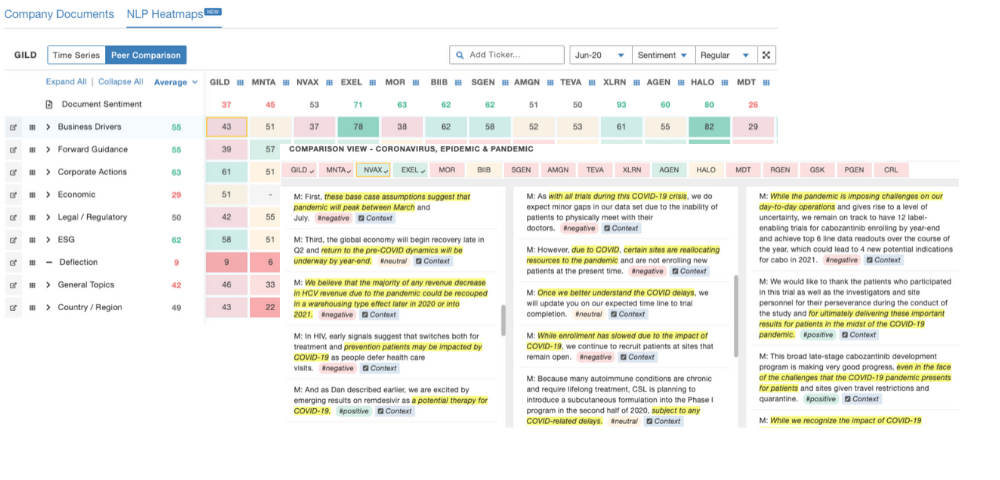 Sector Dashboards
New dashboard templates for sectors—including energy, technology, REITs, healthcare, consumer, utilities, industrials—help analysts and researchers save time configuring dashboards for at-a-glance tracking of financial data and trends, new documents, news, notes, events, and visualizations.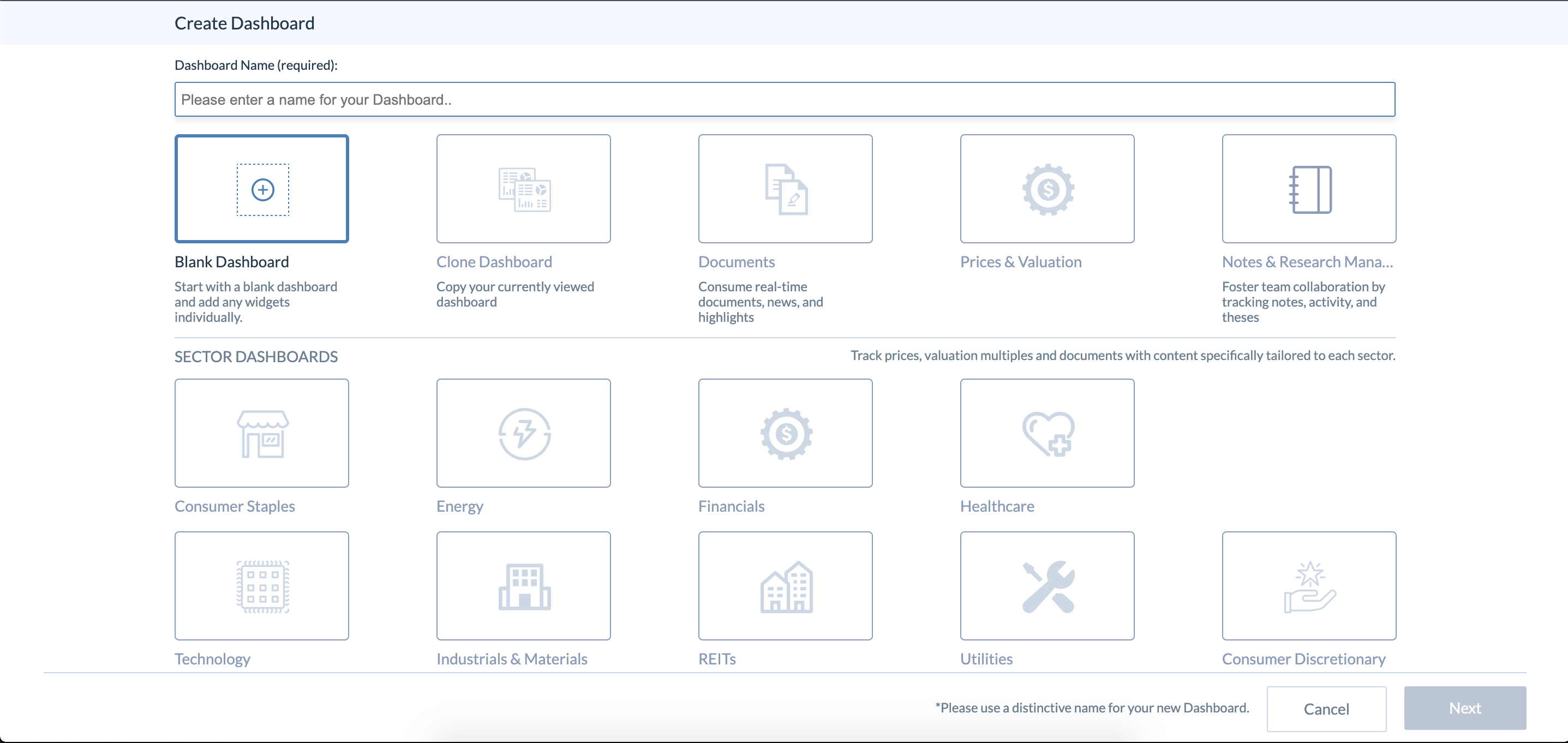 IFrame, Tableau, RSS Dashboard Widgets
Streamline research workflows and eliminate context switching between multiple applications by embedding RSS feeds and content created in other applications—including Tableau dashboards, widgets, and reports—in Sentieo dashboards using the new IFrame, Tableau, and RSS widgets.
"This latest release brings a new way for equity and corporate analysts to get to performance insights at the sector or peer group level," said Naman Shah, Co-Founder & President, Sentieo. "Using our leading deep learning models, the new NLP Heatmaps and new dashboard capabilities provide our clients with a shortcut to unique insights on what is driving a sector's performance and the corporate strategies or business conditions that indicate a company is, or isn't, keeping up with their peers."
Login to Sentieo to read the full release notes, contact your Sentieo representative for more details, or subscribe to the Sentieo Blog for more posts on the new release over the next few weeks.