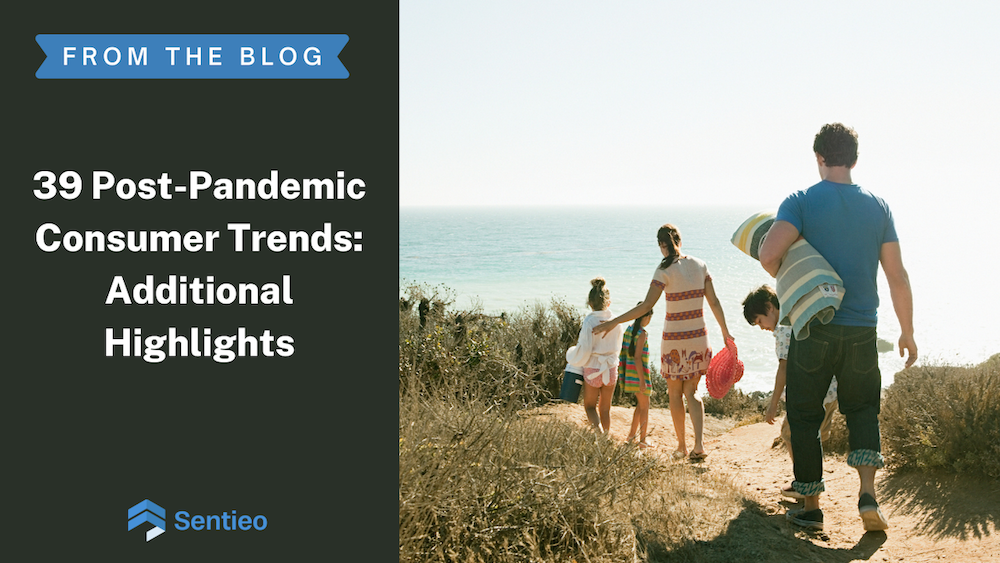 Recently we released a new trendbook titled "39 Post-Pandemic Consumer Trends" highlighting a number of changes in consumer search behavior as the world emerges from the pandemic. The report followed our popular "corporate" trendbook with 21 transcript trends for 2021, which focused on emerging (and declining) trends from earning call transcripts.
Over the last couple of weeks, we highlighted and updated a few of the trends here, and here, more recently. In this final installment, we look at the growth in interest in the crypto economy, in cannabis, and in concert-going. Finally, we look at the multi-year low in pet adoption interest: getting a "pandemic puppy" is no longer popular. 
"Crypto jobs"
Searches for general employment in the growing crypto economy continue to have a great 2021. We did note on our blog in February that bitcoin re-emerged as a topic in Q4 conference calls, while blockchain did not. The interest in the space continues to grow (see our data in Investor Relations Magazine). 
In our guidebook, we discussed the jobs dynamics as the "traditional" financial services industry expands its offerings for clients with services like custody. While a direct BTC ETF has yet to be approved by the U.S. Securities and Exchange Commission, we continue to see MicroStrategy (NASDAQ:MSTR) adding BTC to its holdings. 
The drawdowns from the recent top for both BTC and MSTR look like this.
"Dispensary"
Searches for "dispensary" continue to do very well, with 2021 over 2020 over 2019 over 2018, as U.S. states continue to legalize cannabis products, and the market anticipates federal-level legalization. We wrote about the cannabis industry as an investable theme in our US Presidential Elections white papers as a part of the "Biden Basket" (which did much better than both the "Trump Basket" and the overall S&P 500: see the 100 Days follow-up here). 
We can see the recent increase in transcripts (monthly count) that mention "SAFE Act" or "SAFE Banking Act".
The strong investor interest in the space has resulted in the rollout, pun intended, of a number of ETF products from a number of issuers, including MSOS, MJ, TOKE, and THCX.
"Concerts"
Search interest in concerts is coming back as restrictions globally continue to ease. Concerts have a very distinctive seasonal pattern, with a summer peak, and then another, smaller, peak during the winter holiday season. Unlike other categories that had a dramatic COVID drop, interest in concerts stayed very low throughout 2020 but is now staging a gradual recovery.
This fact has not been lost on the markets though: Live Nation's (NYSE:LYV) market capitalization reached all time highs already in January of 2021, well ahead of the search interest inflection upwards (see why The New York Times Dealbook liked our Netflix-to-Live Nation stock price ratio as an indicator of the covid recovery). 
Wall Street analysts have been bullish on the name as well: we can see the revenue estimates for 2022 and 2023 have been moving upwards for months.
"Pet Adoption"
Interest in "pet adoption" is at multi-year low after the COVID surge. We noted the weakness in our original white paper. Bloomberg reported on new "pet parents" trying to return their pets, while a journalist's write-up on how they put down their healthy but aggressive adopted dog after six months of ownership generated controversy.   
The "pet complex" continues to do well, however, with stock prices well above the pre-COVID levels for Chewy, Trupanion, and FreshPet. We're also seeing newer public offerings coming, like BarkBox aka The Original BARK Company (a SPAC merger, ticker BARK) and Petco (with another cute ticker, WOOF)
To learn more about Sentieo's versatile data visualization and analysis capabilities, watch our Basic and Advanced data viz webinars.
Download the report to read about all 39 Post-Pandemic Consumer Trends.